Speakers
L-Acoustics 112P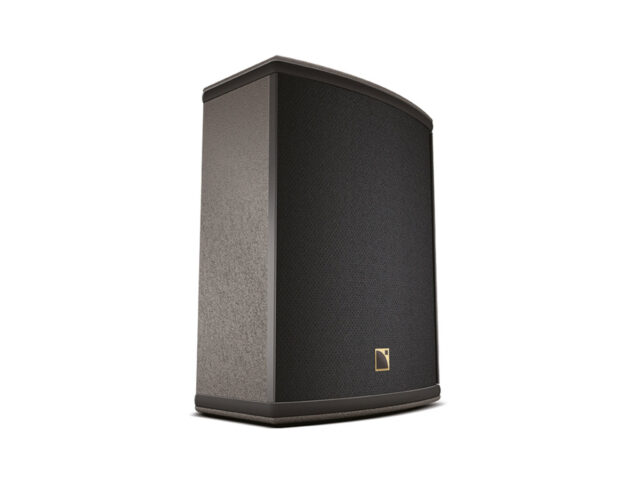 Downloads
The 112P is the versatile model within the L-ACOUSTICS® self powered coaxial P series.
The enclosure operates over a frequency bandwidth from 50 Hz to 20 kHz which can be
lowered to 40 Hz with the addition of the recommended SB15P self-powered subwoofer.
The 112P enclosure contains a passive coaxial configuration consisting of a 3'' diaphragm
compression driver loaded onto a 12'' low frequency transducer integrated into a compact
low profile bass-reflex tuned enclosure. This coaxial transducer arrangement produces a 90°
axi-symmetric directivity output along with a smooth tonal response free of secondary lobes
over the entire frequency range, resulting in exceptional immunity to feedback especially in
monitoring situations.
Technical details
Frequency Response (-5dB Standard)
50 Hz - 20 kHz
Max Sound Pressure (1m Free Field)
131 dB
Nominal Dispersion Angle (Horizontal)
90° Axi-symmetrical
Dimensions (H x W x D)
540 x 410 x 390 mm
Weight (Kg)
32
To hire call 0118 969 0900