Comms
ASL Dual 2 Ch PSU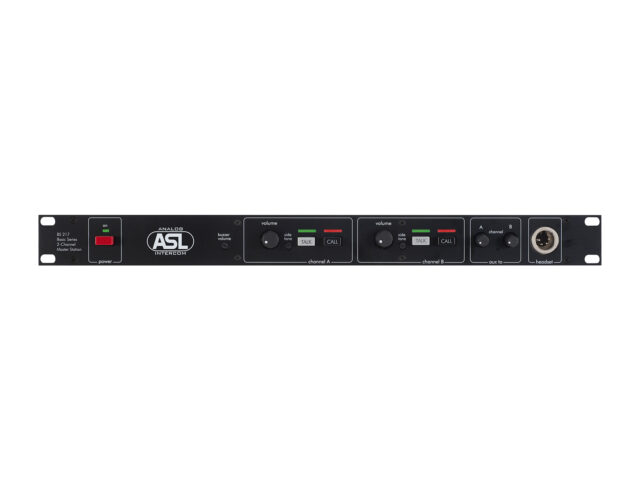 The BS 216 (19"/1RU) is designed to be a master station in an ASL intercom system. To connect the unit to its remote intercom stations, use professional microphone cable (2 conductors and 1 shield) only.
Each channel has a Volume (listen level) control, a TALK and a CALL button with LED indicators. With a headset connected to the XLR-4 headset connector one can talk and listen to
each channel separately or to both channels simultaneously. With side tone trimmers one may adjust the listen level of one's voice in one's headset.
To hire call 0118 969 0900